'As well as towns on the peripheries of cities seeing increases, another pattern can be seen along the south coast of England. Bournemouth and Weymouth both saw rises of at least 50%, and Swanage, Bridport, Lyme Regis, Exeter and Redruth in Cornwall all saw significant increases in drug crime.' (BBC)
The number of children being pulled in to drug crime has risen dramatically since 2013. The main reasons are decline in police numbers, austerity, boredom, drug gangs becoming more sophisticated and technology.
The police have long been aware of the problem and have been working on 'county lines' prevention for a number of years. County lines involves coercing young people in to becoming dealers and mules in which drugs can be moved around the country more efficiently.
Some of the signs of 'county lines' involvement and exploitation are:
• A child or young person going missing from school or home or significant changes in emotional well-being
• A person meeting unfamiliar adults or a change to their behaviour
• The use of drugs and alcohol
• Acquiring money or expensive gifts they can't account for
• Lone children from outside of the area
• Individuals with multiple mobile phones, tablets or 'SIM cards'
• Young people with more money, expensive clothing, or accessories than they can account for
• Unknown or suspicious looking characters coming and going from a neighbour's house
• Relationships with controlling or older individuals or associations with gangs
• Suspicion of self-harm, physical assault or unexplained injuries
What can you do?
If someone is showing signs of mistreatment, if a child seems to be travelling long distances or is unfamiliar with a locality, the best advice is to trust your instincts and report your suspicions to the police online or by calling 101. Suspicious behaviour on the rail network can be reported to British Transport Police by texting 61016.
Until the real causes of crime are confronted the problem will not be solved. Populist politics will change nothing as the current stop and search data reveals.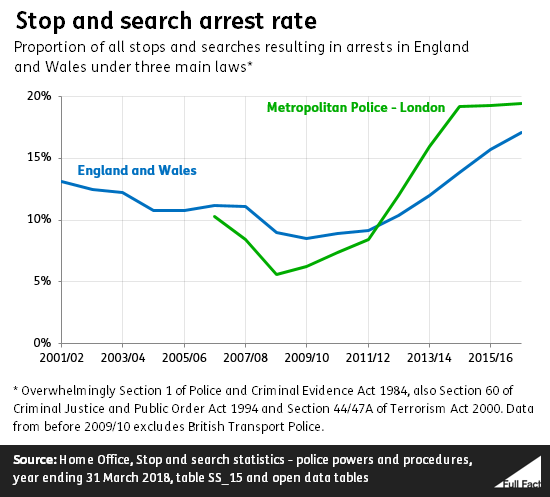 ONLY 17% currently lead to arrests and that is up from only 9% 10 years ago. The long term effects on policing though are to cause mistrust in communities with many innocent people also feeling angry and frustrated at their treatment. Racism is also a huge factor as the police are more institutionally inclined to stop non white people.
It should also be remembered that only one third of all stop and searches uncover something of any relevance. Two thirds do not. With the government now attempting to change the rules so that the police are effectively judging 'though crime' the anger of those constantly targeted for no reason will only grow.
It might buy certain people's votes but it will not transform the lives of the victims of drug gangs.
Douglas James