I have been thinking (bad habit of mine!)
And it occurred to me that the vast majority of the filthy rich and not so filthy visitors we have turning up to clog up our already crammed Bournemouth roads every year, come from everywhere – lots of foreigners at Durdle Door for example and droves of decent Brits who return year on year because they simply love Dorset.
I used to be one of those by the way.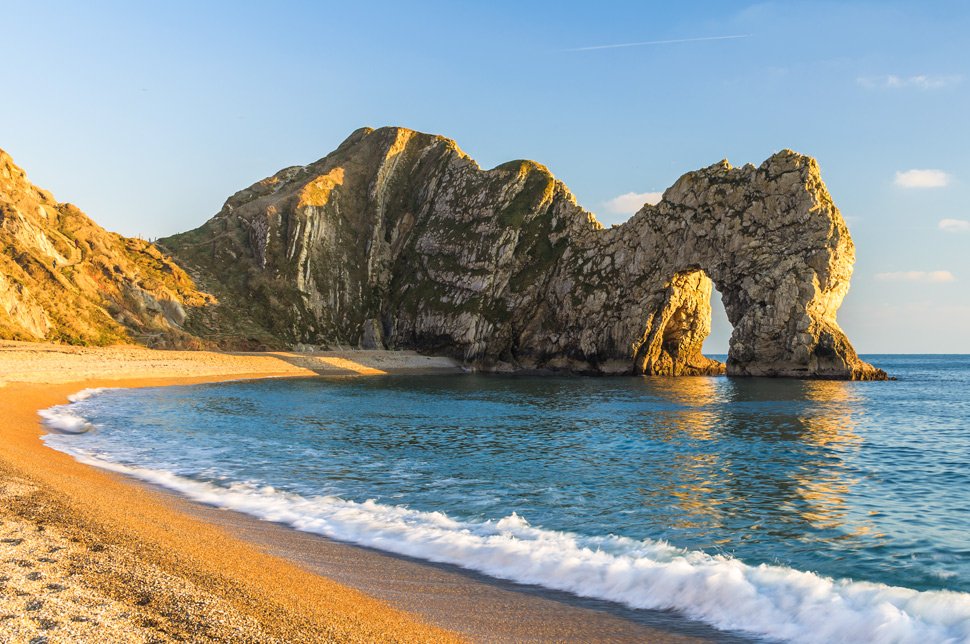 The message about this unmitigated industrial bleg on our future horizon really needs to go main stream for the sleeping millions to stir and consider that an oily beach experience might not be their idea of a blissful seaside break.
But how do we persuade the prescribed narrative addicted main stream media to take up this concern?
Judging by this article shared about the proposed project it is a done deal:
https://dorseteye.com/wildlife-experts-concerned-for-natural-environment-as-oil-well-drilling-in-poole-bay-begins/
We are going to get this insult to all that is natural, whether we want it or not, because the existing onshore development at Wytch Farm is such a "successful" enterprise and is regarded as the British superstar of oil production.
When I tried to raise the issue of fracking in my Dorset village of Corfe Mullen, only 9 miles inland from Bournemouth, less from our beloved Poole Harbour, you would think I had beaten up the local lollypop lady!
People rejected my attempts to even RAISE the matter. "Ooh it won't happen here, dear!"
Even though I provided maps showing the preponderance of licences up for grabs all around our horsey dog-loving community.
Every conversation would be peppered with "Ah but…… Wytch Farm…… pride…. joy…."
Even when nearby gorgeous Swanage was actually threatened with a Goliath of an onshore exploration rig, proposed to be perched atop one of the highest hills overlooking the town, I had to call on activists from elsewhere in the country to come and help man the Protection camp. We occupied the proposed drilling site during the weekend before the preparations were planned to start in September of 2016. Local people were very supportive and generous, visiting to bring us essentials and treats like cakes and excellent fruit crumbles.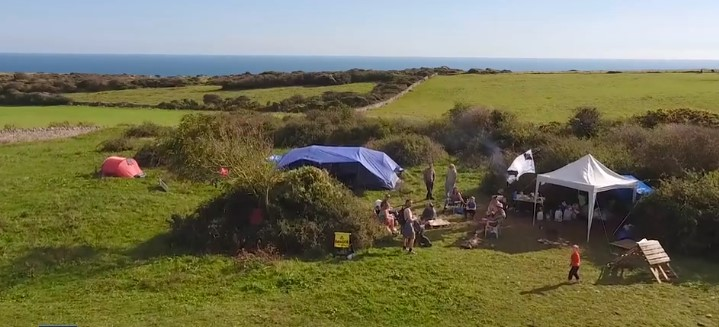 (photo credit & article by Stuart Lane of Fossil Free Dorset: https://drillordrop.com/2016/12/04/guest-post-by-stuart-lane-end-of-planning-permission-at-california-quarry-dorset/)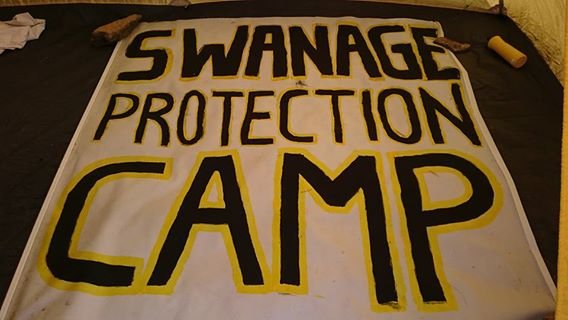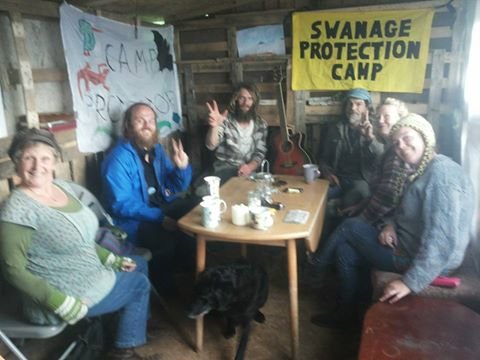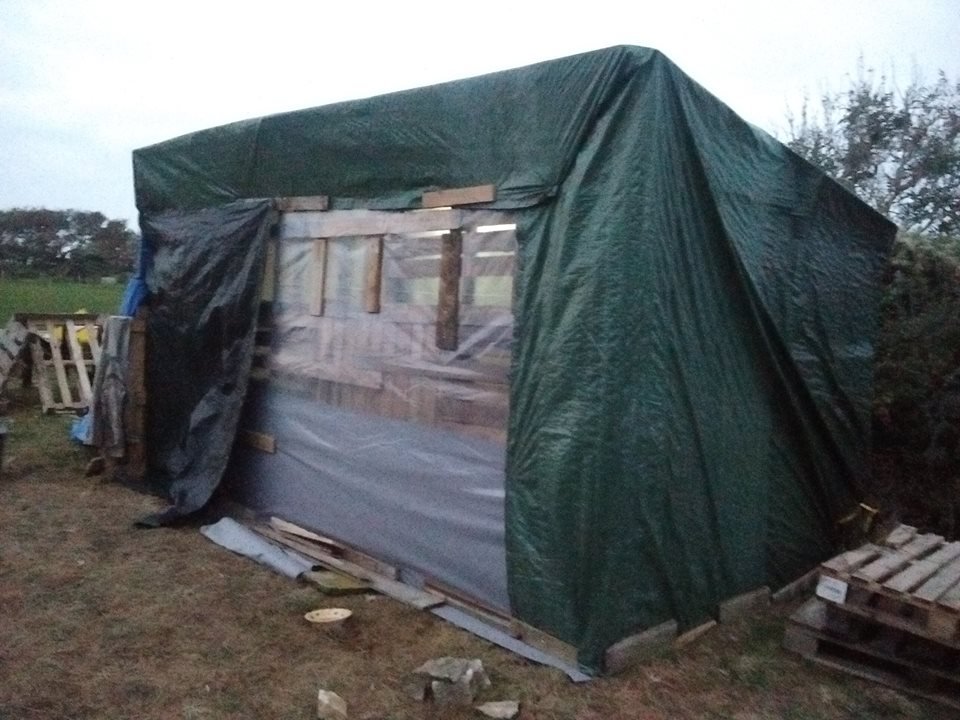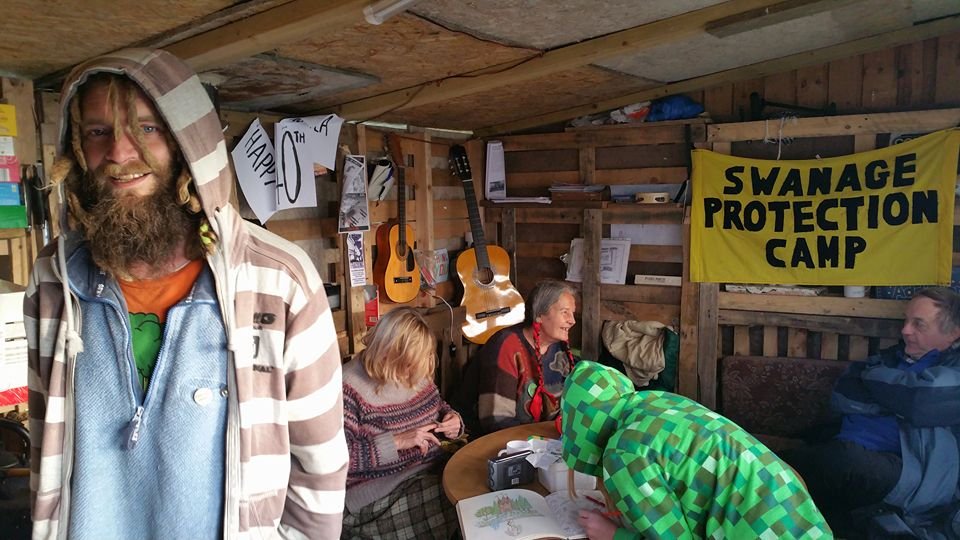 It all turned out to be surprisingly successful and in fact is the ONLY time that an anti-fracking occupation camp has truly sent the frackers packing! We outlasted the planning permission which expired on the 3rd of December 2016 and Infrastrata threw in the towel.
Their CEO even resigned the following January.
So what I am saying is clear really.
Apathy is not the stumbling block here in Dorset.
BP and Perenco with their discreetly screened Brownsea Island which quietly gushes millions of barrels of oil that nobody notices has lulled the entire county into a false sense of security.
I will continue to be very concerned about the imminent oil rig in the bay, no doubt.
But when it comes to drumming up some dissent I guess I will be more successful if I were to run a fake advertisement in the national press saying:
COME TO DORSET THIS YEAR AND ENJOY OUR LATEST ATTRACTION!
A massive semi submersible fully functioning oil exploration wildcat rig!
BOOK A BOAT TRIP FROM POOLE to watch close up as they jettison their
RADIO-ACTIVE, CHEMICALLY LACED DRILLING SLUDGE
straight into the glorious clear water of
DORSET'S WORLD HERITAGE JURASSIC COAST!
Frances Leader