All this white noise about creating a new centrist party of neo liberal but slightly more cuddly Tories and absolutely no principle Labourites is a shot across the bows of those who actually believe in something.
Tory right wingers for all their empathy free, sociopathic and nihilistic tendencies are at least passionate about something no matter how destructive it is for the rest of us. And Jeremy Corbyn's Labour seek justice and equality where possible for humankind.
But the wishy washy careerists well they are just a void. And given the tales from history for the Labourites it does not promise a fairytale ending at least not in party politics.
Remember 1981: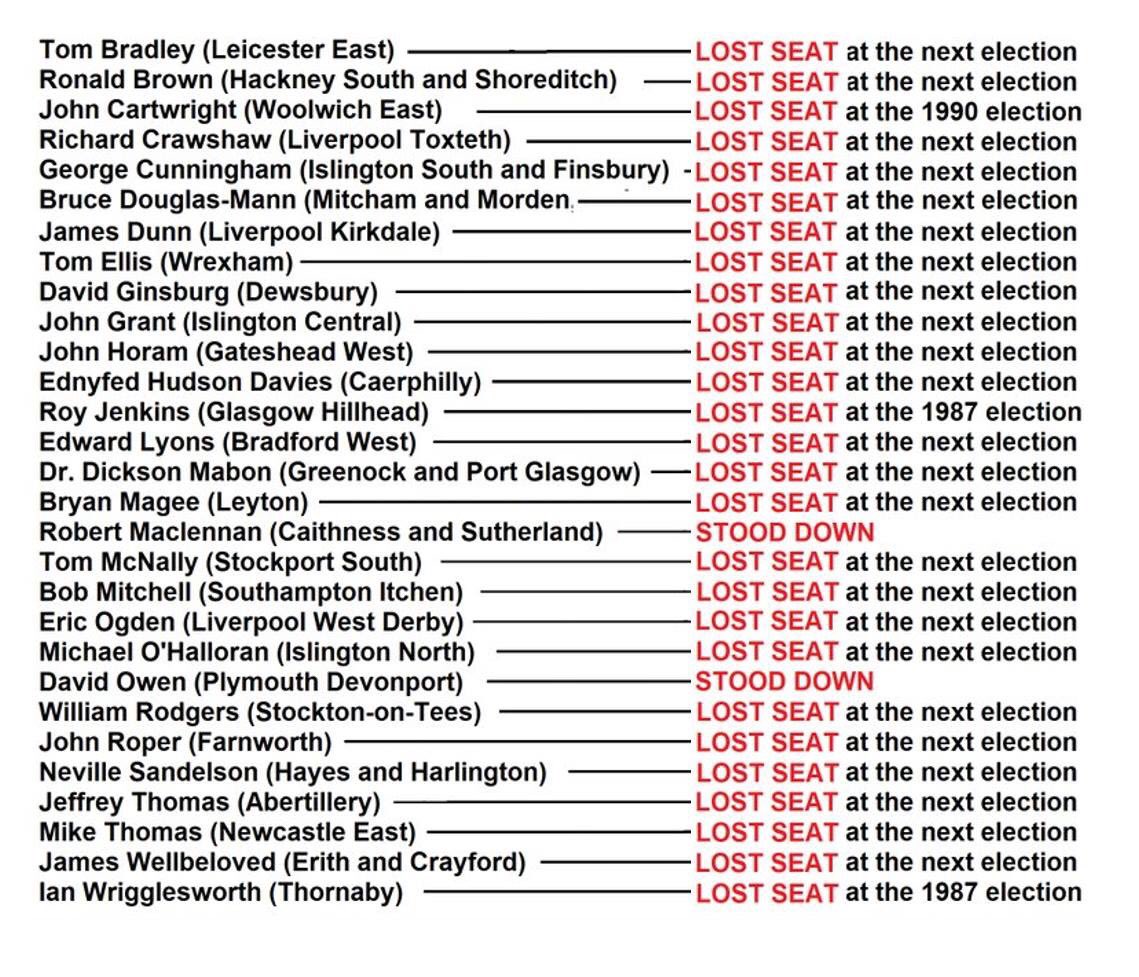 As much as I would like these maestros of nothingness to disappear beneath the political waves I would prefer them to do something much stranger and stand up for democracy not their own manifestly self serving ends.
Where is your money (if you have any)?
Douglas James