Following on from yet another 'intervention' and
by Tom Watson many Labour members are fed up of his obvious strategy and have looked in to who supports him. Is he acting out of the interests of the party or some others? Over to you.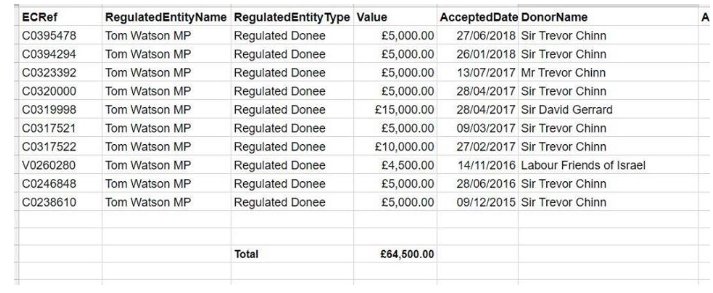 'So you can find out who donates cash to Tom Watson MP by searching in the electoral commission's database. It's true what they say about following the money. The vast majority of regular donations that he receives are from Sir Trevor Chinn who represents the Jewish Leadership Council (previously known as the Jewish Community Leadership Council).
This is an organization in the United Kingdom, founded in 2003, which acts as an umbrella group for various Jewish community organizations, charities, Zionist and pro-Israel advocacy groups.'
Jane Louise Howley